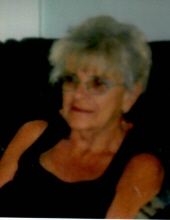 Obituary for Brenda J. Gross
JEFFERSON -  Brenda J. Gross, 79, of Jefferson, died at the Country Village Center on November 11, 2019.
She was an only child born on July 20th, 1940 to Ethel and Murray Smith of Jefferson.

After attending local schools she married Walter Gross in 1958.  They moved around New England and eventually settled back in Jefferson in 1969.

Brenda was the librarian in Jefferson for many years, worked as a Chapter 1 aide and was a correspondent for the Coos County Democrat.  She worked at PAC 2000 and PJ Noyes companies until her retirement.

Brenda was an avid soccer fan, watching the World Cup with her sons and attended many games to "cheer" on her children and grandchildren.

She leaves behind her four children, Cindy Clukay (Craig), Jay Gross, Ben Gross (Candee), and Aaron Gross (Michelle) all of Jefferson and 9 grandchildren and 14 great-grandchildren.  She was predeceased by her husband Walter.

There will be no calling hours.  A celebration of life will be held in the summer.

In lieu of flowers, contributions can be made to he WMRHS Booster Club.