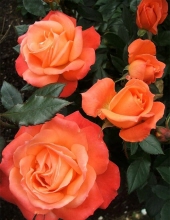 Obituary for Joyce C. White
LANCASTER – Joyce C. White, 82, a lifelong resident of Lancaster, passed away on October 20, 2019.

Joyce was born in Lancaster on September 6, 1937, daughter of the late Elizabeth (Laturnau) Currie and Lawrence Currie.

She attended local schools and graduated from Lancaster High School, Class of 1955. After graduation, she became a certified Medical Secretary and was employed by Weeks Memorial Hospital and also by several doctors in the area.

She was also employed by the Lancaster Chamber of Commerce, answering the Chamber phone at her home. She enjoyed the contact with the callers and she was a pleasant voice for Lancaster for many years.

Joyce is survived by her sister, Marilyn Eddy of Manchester, CT.

Burial and funeral arrangements are private.