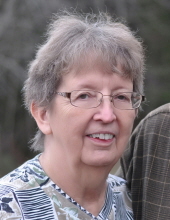 Obituary for Mary Lou Bodnar
LANCASTER – Mary Lou Bodnar, 75, formerly of Lancaster Road, died Wednesday morning, Februrary 13, 2019, at The Morrison in Whitefield after a long period of failing health.

Mary Lou was born in Bridgeport, CT, on September 20, 1943, the daughter of Charles Falkenstrom Sr. and Stephanie (Neidzwiedz) Falkenstrom. She was raised in Bridgeport and resided there for a time after graduating high school. During that time she was a Rockette at Radio City Music Hall in NYC. In 1974 she moved with her family to Lancaster originally living in the Grange. For many years she worked as a teller and loan administrator at Siwooganock Bank in Lancaster. In her spare time she simply enjoyed being with her family.

Surviving family members include her children Joseph Bodnar of Lancaster, Darrell Bodnar of Groveton, Colleen DeMoras of Kentucky; her longtime companion Norice St. Onge of Groveton; grandchildren, Jacob, Joshua and Noah Bodnar; and a niece Erica Whitcher. She was predeceased by her husband Joseph Bodnar and her brother Charles Falkenstrom.

A celebration of life will be held at a later date. In lieu of flowers donations may be made in her memory to the Activities Program at The Morrison, 6 Terrace Street, Whitefield, NH 03598.