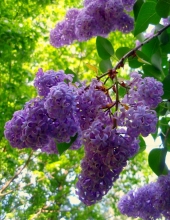 Obituary for Mildred E. Holmes
WHITEFIELD – Mildred E. Holmes, 74, of died Wednesday, February 19, 2020, at the Jack Byrne Center, Lebanon, after a period of failing health.

Mrs. Holmes was born in Lancaster on June 20, 1945, the daughter of William L. and Janet M. (Holden) Bean.

Mildred was a dedicated homemaker all her life. She love baking and word searches. She was a member of the Jefferson Christian Church and the SOS Club of Whitefield.

Surviving family members include her children Joan Drasney of Bellevue, Nebraska, Douglas Holmes of Colebrook, Cheryl Molina of Chicopee, MA, John Holmes of Whitefield, Gerri Trafton of Bellevue, Nebraska; a sister Nancy Berry of Lancaster; 10 grandchildren and 11 great-grandchildren. She was predeceased by her parents; a grandson Bruce; and a sister Elizabeth Hunt.

A celebration of life will be held at a later date. An announcement will be published at that time.