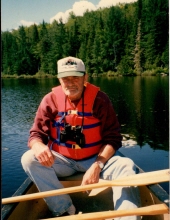 Obituary for Robert Taylor Root
GUILDHALL – Robert Taylor Root, 81, died at his home in Guildhall, Saturday morning, February 2, 2019, following a period of failing health.

Bob was born in Suffield, CT, on January 10, 1938, the son of Alan and Loleta (Gregg) Root. He was a retired from Mercier Electric as a purchasing agent and has resided in Guildhall for 20 years. He was family man and an avid outdoorsman who enjoyed hunting, fishing and four-wheeling.

Surviving family members include his wife Sharon (Durling) Root of Guildhall; his children, Robert Root of Agawam, MA, Scott Root of Windsor Locks, CT, Michael Root of Manchester, CT, Valerie Messenger of Punta Gorda, FL, Ames Jones, Lillian Carlson, and Jennifer Robidoux all of Leicester, MA; 10 grandchildren and 1 great-grandchildren. He was predeceased by a sister Joan McComb.

A celebration of life will be held later this year.

Donations in lieu of flowers may be made in his memory to Riverside Animal Rescue, 236 Riverside Ave., Gilman, VT 05906.