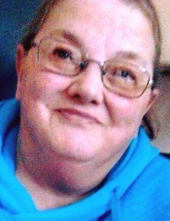 Obituary for Sherry A. Chilafoe
WHITEFIELD – Sherry A. Chilafoe, 62, of Serenity Drive, died peacefully at her home Tuesday, February 4th, 2020, after a period of failing health.

Sherry was born in Watertown, New York, on September 22, 1957, the daughter of Gerald and Charlotte (Roberts) Whitaker. She was a graduate of Stratford High School and has been a devoted homemaker her whole life. Her greatest enjoyment was spending as much time as she could with her granddaughter Charlotte and daughter Crystal. She also enjoyed bingo with her best friend Ellie. Sherry was a member of the American Legion Auxiliary in Whitefield.

Family members include her son John Chilafoe of Lancaster; her daughter, Crystal Chilafoe of Whitefield; four grandchildren, Shayne Hudson, Andrew Chilafoe, Allina Chilafoe, Charlotte Chilafoe; a brother Gerry Whitaker and wife Kathryn of Coventry, VT; three sisters, Lisa Whitaker of Jackson, NH, Debbie Hudman and partner Ryan Jones of Kirksville, Missouri, Amy Whitaker and wife Ann of Merrimack; and several nieces and nephews.

Services will be held at the convenience of the family.