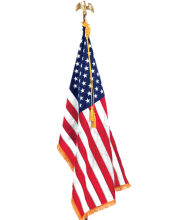 Obituary for William R. Rosebrook
LUNENBURG – William R. Rosebrook, 83, died Thursday evening, September 26th, 2019, at the VA Medical Center, White River Jct.

Mr. Rosebrook was born in Guildhall on October 24, 1935, the son of William R. and Geneva (Lafoe) Rosebrook. For 23 years he served with the US Army including tours during the Korean Conflict and Vietnam. Returning to the North Country he resided for many years in Lost Nation and for over 30 years was a mail carrier for the US Post Office.

Surviving family members include his wife Irmgard "Inga" Rosebrook of Lunenburg and a son Patrick Rosebrook of Kentucky. He was predeceased by a son William R. Rosebrook.

Services will be held at the convenience of the family.