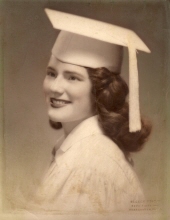 Obituary for Shirlee M. Cray
LANCASTER, NH – Shirlee M. Cray, 83, formerly of Philadelphia, PA, passed away Wednesday morning, February 27, 2019 at the Country Village Genesis Eldercare Center, Lancaster, NH.

Mrs. Cray was born in Philadelphia, PA, on April 4, 1935, the daughter of Harry and Pauline (Worthington) Curtis. She was a graduate of Roxborough High School. She then married Donald Cray of Ogunquit, Maine, and was longtime reside of Philadelphia. She worked as a waitress in local restaurants and her favorite hobby was calligraphy. Shirlee had a love of history, opera and the arts. She relocated to Lancaster in 2011.

Surviving family members include her daughter Paula Ehly of Lancaster; the light of her life, her grandson Charles Ehly of New Jersey; brothers, Earl James of Philadelphia and Bill James of Idaho; sisters Betty Mignona of Philadelphia, and Mary James of Washington State. She was also loved by her many nieces and nephews. She was predeceased by a son Donald.

There are no services at this time. Burial will be at a later date in the Westminster Cemetery, Bala Cynwyd, PA.